I'll mainly use this site to post favorite baby pictures of the family. I'll try not to pick out the most flattering ones, but no guarantees!



I'll update this site frequently, so make sure to check back often.

What's New?
Here I'll add an entry whenever I make an update to my web site. Where appropriate, I'll include a link to the change.
I might use a format similar to this one for my entries:

9/22/00 - Added a baby photo of Scott and Steve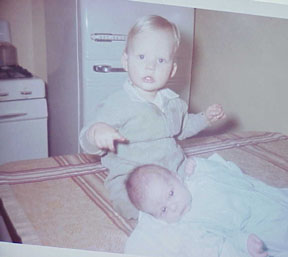 Here is a photo of Scott and Steve Yetter. That was our name before Mom moved to Alabama.